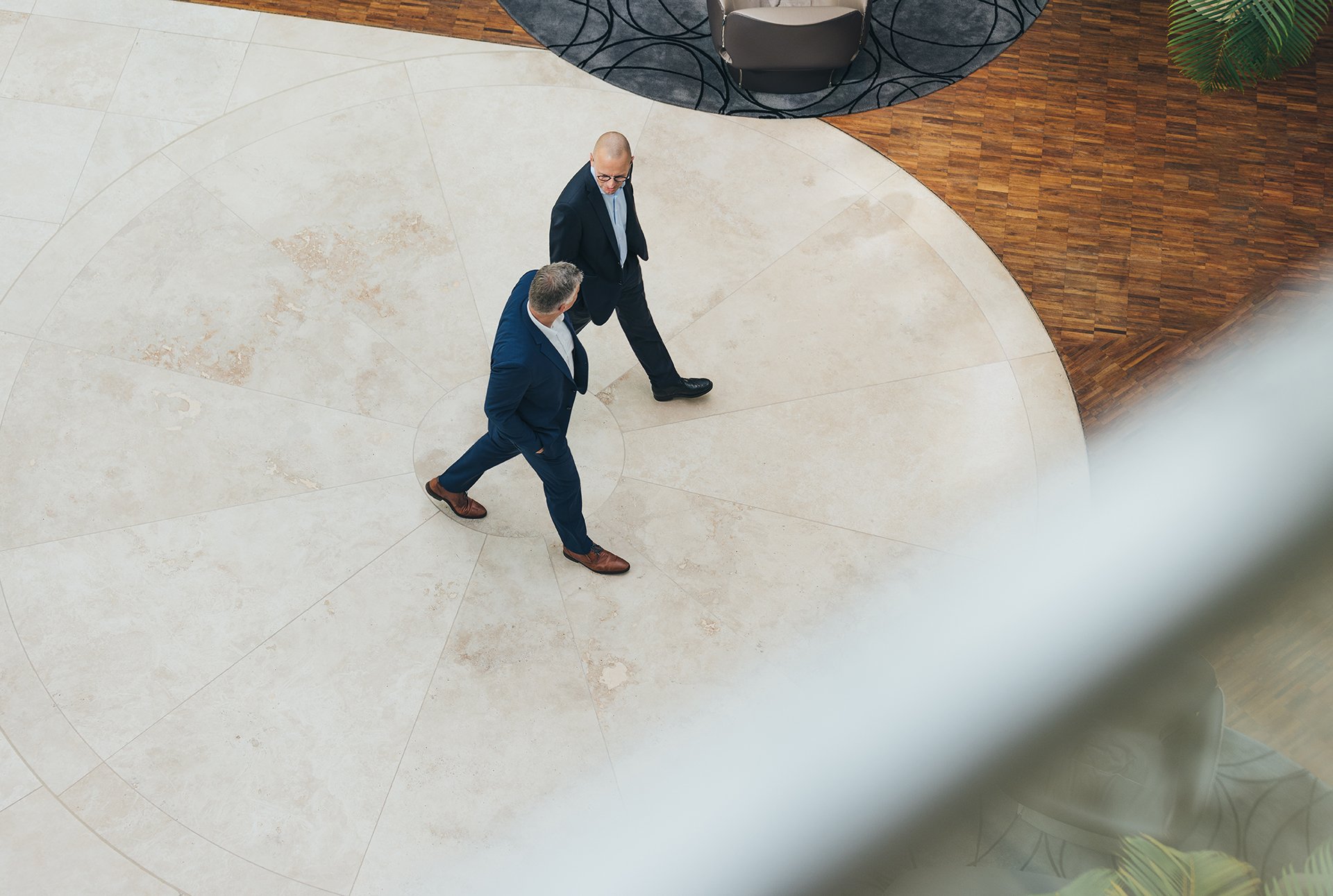 Get it all from experienced experts
The risk dialogue process
Long-term risk management for the identification, minimisation and avoidance of existing risks within your company. For your long-term success and stability.
Our long-term risk management service identifies and minimises risks and ensures you are protected financially. To do this, we not only obtain an overview of your company's risk but also review individual areas that could give rise to risk. In other words, we do have it all under one roof for you, from risk identification to auditing to the implementation of the insurance cover.
Concepts that are right for you
None of our solutions are standardised - we find out your individual requirements and offer you a logical enhancement of your coverage. This service includes auditing contractual conditions, reviewing your production processes and selecting experts for legal matters. In addition, your staff can also take courses on-site or online in order to train them in liability management. In this way, we raise their awareness about potential operational risks. And we and our experts will advise you independently - and all under one roof.
A brief overview of our services
Insurance risk consultation on-site by our own specialists
Putting you in touch with the right collaborative partners
Cataloguing the technical and business risks
Evaluating the individual risks
Drafting plans and strategies for risk minimisation